The Castle Hill in Bruck - the most splendid panorama of the city
The once mighty Castle of Landskron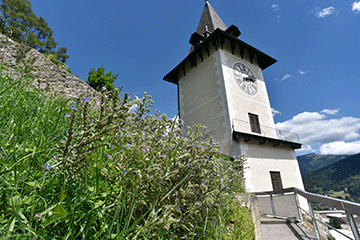 © TV Bruck/Mur, picture: M. Maili
The once mighty Castle of Landskron in Styria, which has existed since at least the 13th century and was rebuilt during the 16th century, was completely destroyed by the devastating Great Fire of 1792.
Today the remains of the walls encircle a romantic plateau that offers a splendid view of the city and its surroundings - from here you really have the most magnificent panorama of the city.
The Literature Pathway offers an enjoyable walk of a different kind, taking you from the Church of the Minorites up to the Castle Hill and back around to the city museum.