The Apothecary Building and its magnificent interior courtyard
Bruck's City Hall until 1623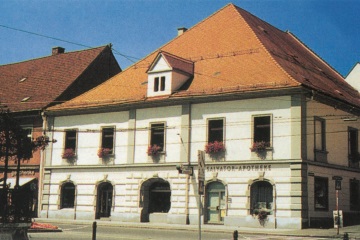 © TV Bruck/Mur
This Apothecary building was Bruck's City Hall until 1623, before the municipal authorities relocated to the neighboring building due to lack of space.
There has been a pharmacy here continuously since 1715. The magnificent two-story columned arcades in the interior courtyard date from around 1530.
The building underwent general renovations in 2013 /2014 and now also serves as a residential building.