The Antauer Residence - one of the most significant buildings
Secessionist façade - richly decorated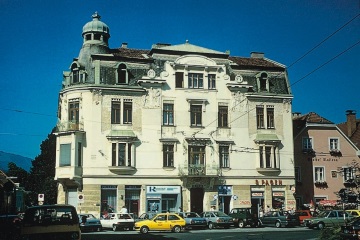 The three-story residential house and its richly decorated secessionist façade is the eye-catcher on the southeastern corner of the main square.
It was built in the years 1905/06 by Dr. Rudolf Grillitsch, who had a private sanatorium installed in the first floor that at the time was one of the most modern and advanced institutions around.
Today it houses both offices and apartments.