Pichler Inn on the River Mur Cycling Trail
Three-star inn directly on the River Mur Cycling Trail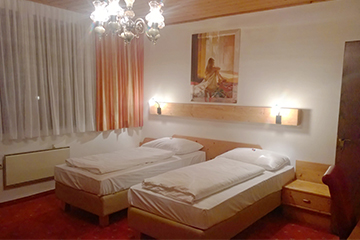 The three-star Pichler Inn is a family-run country inn and is situated directly on the River Mur Cycling Trail in the former market community of Oberaich. It offers travelers a place to stay in the form of a campgrounds and comfortable rooms. The inn is the perfect location: in the heart of Styria, not far from the tourist attractions in Bruck an der Mur, that can be reached in just a few minutes whether by car or by bike.
The inn houses a restaurant, a ballroom and a separate room for private celebrations, a sun terrace for relaxing and seminar rooms for those who need to work. This means the Pichler Inn provides enough opportunities for you to really be able to enjoy your visit. Whatever you want to celebrate the Pichler Inn is just the place for groups of up to 50 for wedding receptions, family get-togethers, company or club parties or seminars.
The kitchen has it all as well. An original Italian pizza oven lets the cooks work their magic on both traditional dishes and international specialties. There is a bountiful buffet and a caterer at your service.
The comfortable rooms all have a bathroom with a shower and WC, a balcony, satellite TV, a safe and a minibar. There is access to the Internet and a big parking area in addition to the campgrounds and a park with room to lie in the sun, a playground, the Inn's own Bike Village (six wooden cabins especially for cyclists) and a separate bike garage for carrying out quick repairs. This makes the Pichler Inn the place to stay for bicyclists, bikers and coach tour groups. Dogs are permitted and credit cards are accepted.
Pichler Inn GmbH
managing Director: Rudolf Pichler
Tel. +43 3862 51418
Fax +43 3862 59940
Bruckerstraße 110
8600 Oberaich
This email address is being protected from spambots. You need JavaScript enabled to view it.
www.gasthofpichler.at